Naunton Music
home | programme for 2022 | booking form | past concerts | contact us | privacy policy
For obvious reasons, we have had to make changes to our original plans for this season. Here is the latest info on the line-up:
May 7 (Fretwork & Elin Manahan Thomas)
Very sadly, we have had to cancel this concert as there was no prospect of live music being permitted indoors at this stage.
June 4 (The Tallis Scholars)
We have been able to reschedule this concert for Saturday, 9th October, with the same programme.
July 2 (Lauren Zhang)
Because of her personal arrangements arising from the coronavirus pandemic, Lauren will unfortunately not now be available so this concert is cancelled. We will refund all ticket-holders. We are hoping to replace this by a piano recital in mid-July, with distancing in place so numbers will be limited. Full details on the artist, how to book and the distancing arrangements will be sent out as soon as we are able.
September 24 (Van Kuijk String Quartet)
This concert will go ahead but with a new programme; full details will be given to ticket-holders.
June 17 2022
The concert with Rachel Podger & Marcin Świątkiewicz is now scheduled for June 17 2022. Again, we will ask ticket-holders to confirm their wishes.
Of course there remains uncertainty and we're very conscious that this is all very different from earlier expectations. Naturally we will try to accommodate everyone's requirements but will always offer full refunds if circumstances change.
At the moment, we are concentrating on confirming/refunding all existing bookings so will not be taking any new bookings for the time being. Please, however, still let us know if you would like to receive info on our concerts
- please click here for our contact details
If you wish to become a Friend, please click HERE for a form to print and return,
OR contact info@nauntonmusic.org.uk , OR call 01451 850897
Please click here for a printable 2020 booking form.
Click HERE for a gift-aid form for Friends' donations
Here are some details (please keep scrolling down!):

FRIDAY 24 SEPTEMBER VAN KUIJK STRING QUARTET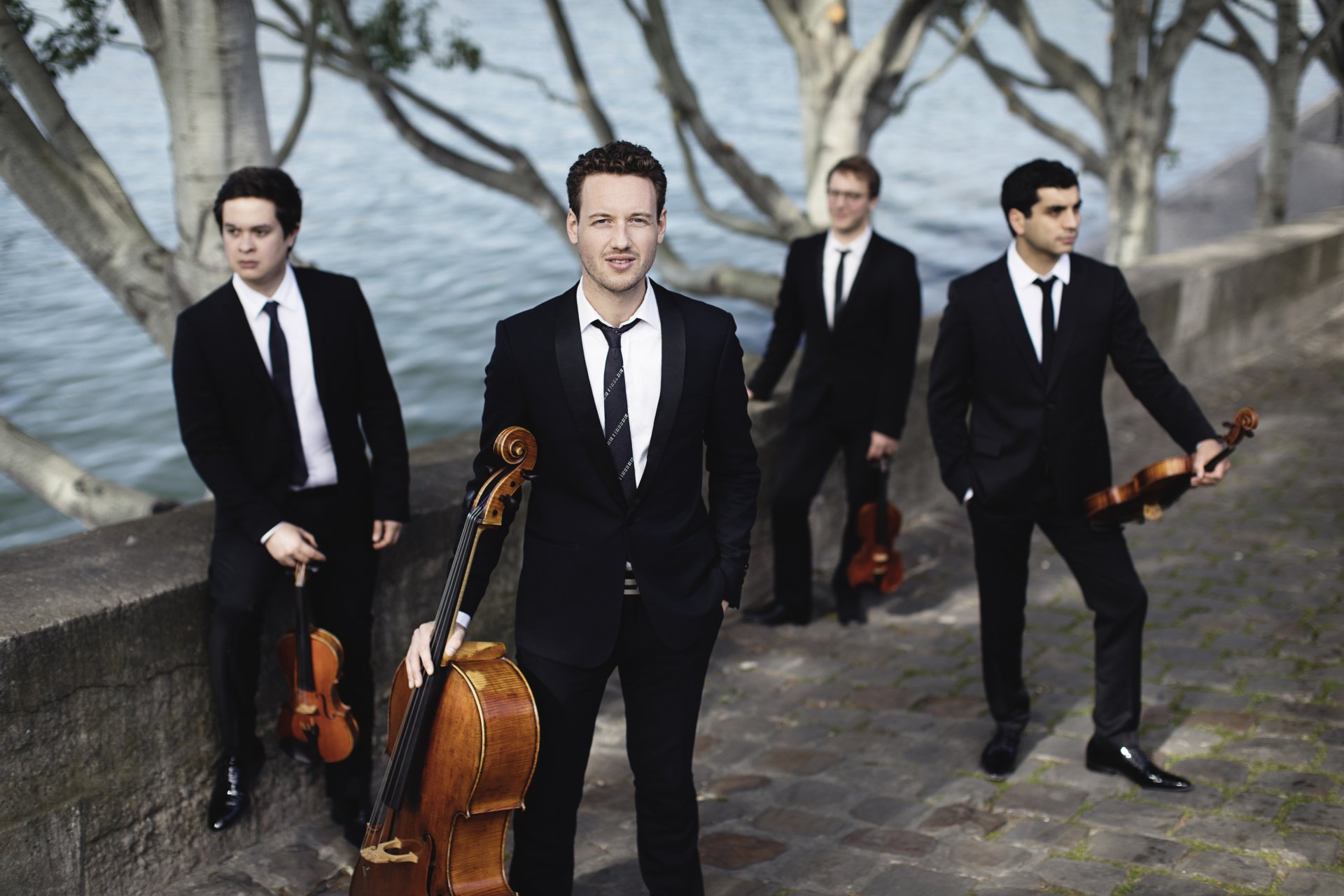 "Style, energy and a sense of risk…. These four young Frenchmen made the music smile." The Guardian

Recent ECHO (European Concert Hall Organisation) Rising Stars, and former BBC New Generation Artists, the Van Kuijk Quartet swept the board at the 2015 Wigmore Hall International String Quartet competition, winning First Prize as well as the prizes for Best Beethoven and Best Haydn performances. The French ensemble is now an established presence in many of the most prestigious international venues.

SATURDAY 9 OCTOBER THE TALLIS SCHOLARS (vocal ensemble)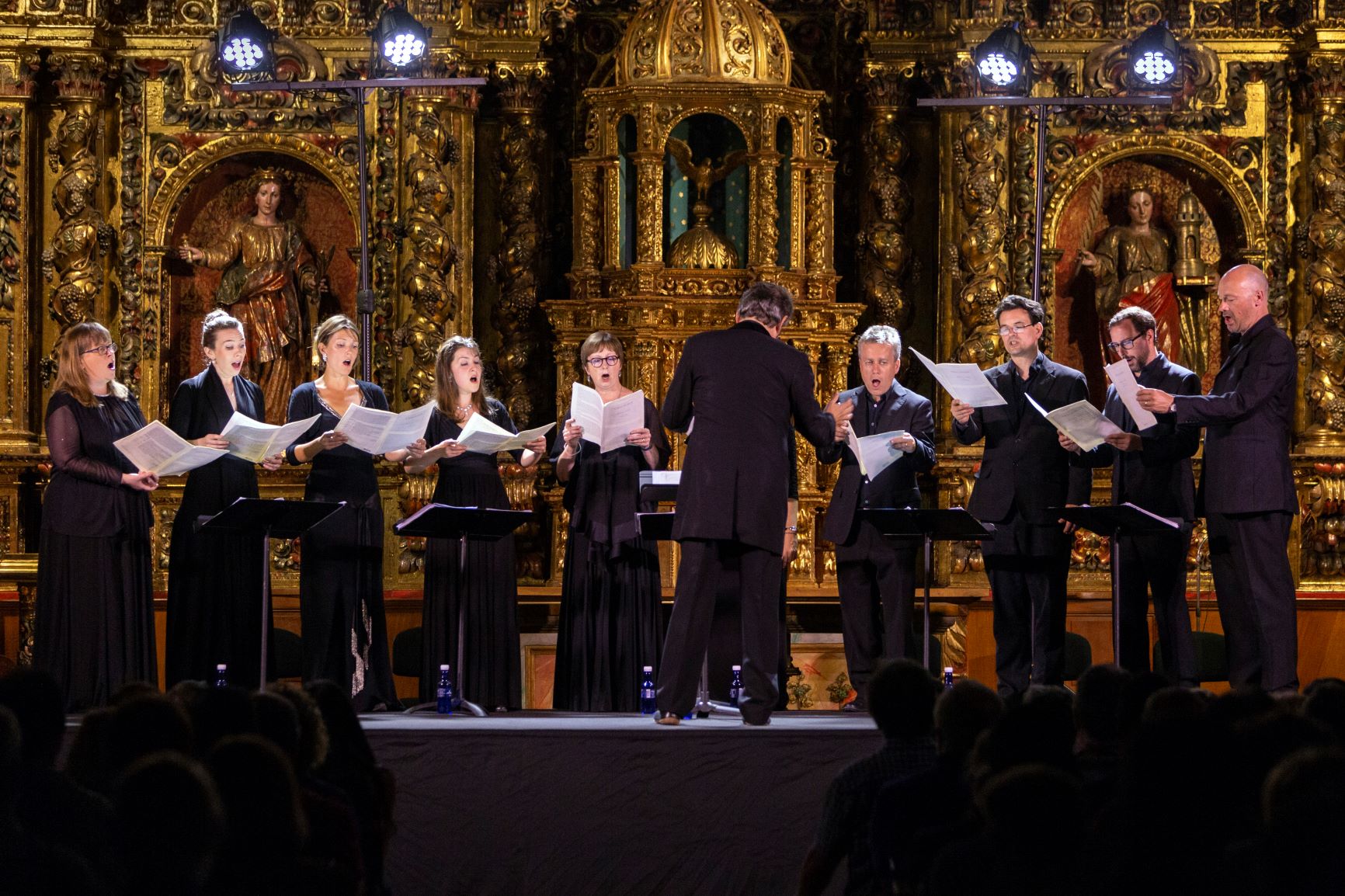 "…as near extra-terrestrial as you can get, sitting in a concert hall." Fiona Maddocks, The Observer
Through four decades of performance and numerous award-winning recordings, Peter Phillips and The Tallis Scholars have contributed enormously to establishing sacred vocal music of the Renaissance as one of the great repertoires of Western classical music. They continue to develop their exclusive sound, praised by reviewers for its supple clarity and tone, and to bring fresh interpretations to music by contemporary as well as past composers.
The programme is called 'Metamorphosis' and aims to show how composers from three separate traditions - Catholic, Anglican and Russian Orthodox - have interpreted the same texts, central to Christians in every age. The Catholic and Anglican composers are from the Renaissance period; the Orthodox are modern.
FRIDAY 17 JUNE 2022 RACHEL PODGER & MARCIN SWIATKIEWICZ (violin & harpsichord)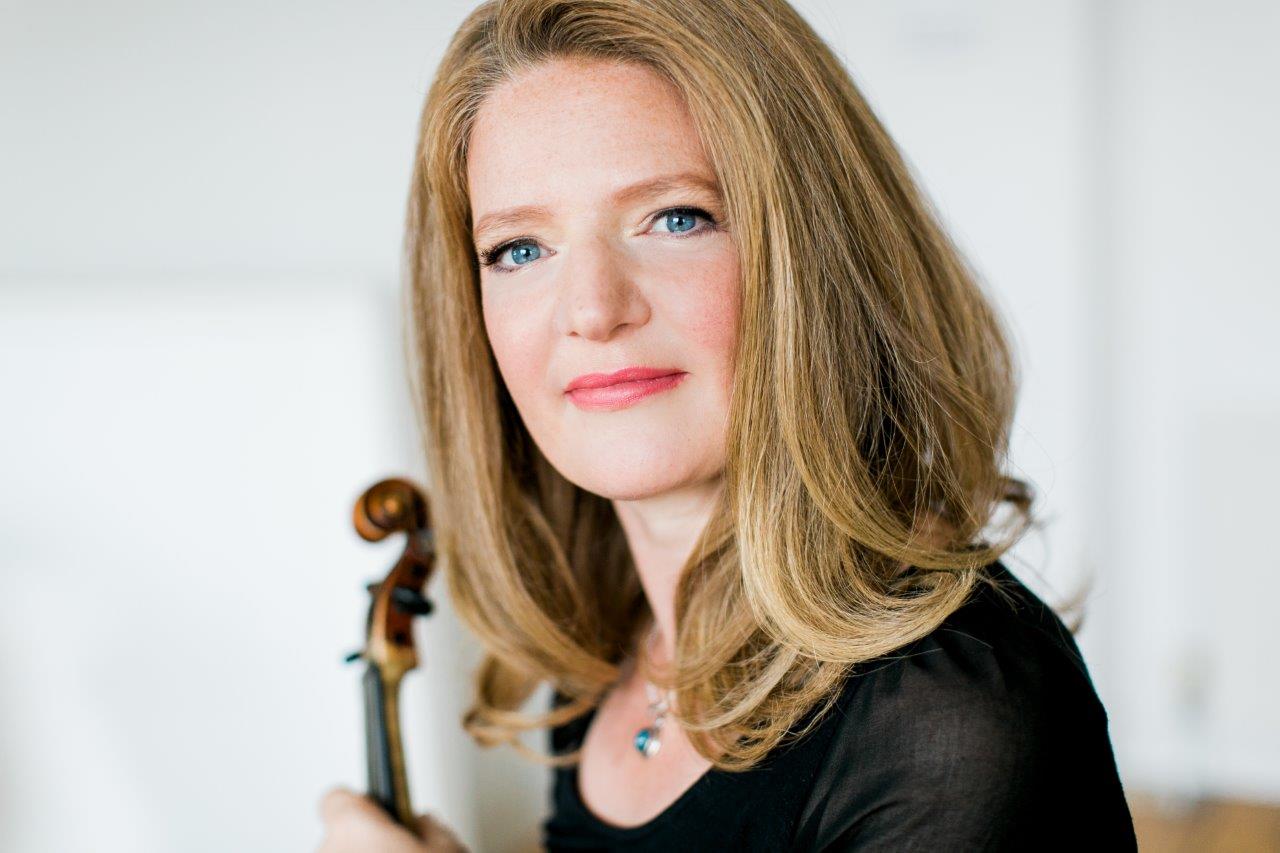 Rachel Podger is "…the unsurpassed British glory of the baroque violin" The Times
Internationally renowned baroque violinist Rachel Podger has established herself as a leading interpreter of the music of the Baroque and Classical periods. Rachel has performed as a soloist and guest director with many of the world's top ensembles; she was named Gramophone Magazine's 'Artist of the Year' in 2018. Rachel will be joined by leading harpsichordist Marcin Świątkiewicz.
The programme will include works by J.S. Bach, C.P.E. Bach, Franz Benda and Johann Graun.
01451 850897
Naunton Music
Shepherds
Aylworth, Naunton
Cheltenham
Glos. GL54 3AH



home | programme for 2022 | booking form | past concerts | contact us | privacy policy